A letter from the Chairman: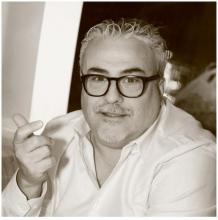 Dear Partners,  
I am delighted to extend a warm welcome to all the esteemed tour operators, holidaymakers, and MICE houses from around the world. As a B2B-focused DMC, we place great emphasis on fostering long-term relationships with our partners. We strive to provide you with support and experience from the initial planning stages to the successful execution of each trip. We are committed to delivering exceptional value, unique insights, and a personalized touch that will delight your clients and set you apart from the competition. Our commitment to sustainability extends to supporting local communities, conserving natural resources, and minimizing our environmental impact. Together, we can make a positive difference and ensure that future generations can continue to explore and enjoy the marvels of our world. We look forward to being a part of your journey.
Warm regards,
Manuel Zarb
Founder & CEO
---
Who we are:
Sharing Holidays is a dynamic In/Outbound Tour Operator and Destination Management Company (DMC) established in 2016 to cater to all travel needs. Our company combines expertise in the tourism and transport industry to provide exceptional services and memorable experiences. Mr. Manuel Zarb, the driving force behind Sharing Holidays, boasts extensive knowledge and a successful track record in the tourism and transport sectors. With over 30 years of experience in the industry, he is the sole shareholder and Managing Director of Zarb Coaches Limited, one of Malta's leading transport companies. Moreover, Zarb Coaches Ltd is a proud member of the Global Passenger Network (GPN), further enhancing our global network and ensuring our ability to meet the diverse needs of our clients worldwide.

At Sharing Holidays, we are driven by a passion for travel, a commitment to excellence, and a genuine desire to create extraordinary journeys for our clients. With our wealth of experience and dedication to customer satisfaction, we are poised to be your trusted partner in fulfilling your travel aspirations.
---
Why Choose Sharing Holidays?
Unparalleled Local Expertise:

With our deep roots in Malta, we possess a wide knowledge of the destination, allowing us to showcase its hidden gems and provide insider insights. 

Tailor-Made Experiences:

We take the time to understand your unique preferences and craft personalized itineraries that exceed expectations. 

Seamless Execution:

Our dedicated team ensures that every aspect of your journey, from accommodations to transportation and activities, is flawlessly executed. 

Trusted Partnerships:

We collaborate with a network of trusted suppliers, ensuring the highest standards of quality and reliability. 

Outstanding Customer Service:

Our commitment to customer satisfaction means that we are always available to assist you, providing prompt responses and support throughout your journey. 
---
Our Services:
Hotel Bookings

all over the islands in any class/category

Leisure Holiday Packages

in recreation Resorts/ Spa

Sightseeing & Excursions

to all Maltese cities and attractions 

Transportations

from any point to any point in Malta and Gozo 

Special Interest Tours

for groups & individuals 

Touring Itineraries/ Round Trips

in Malta, Sicily, Cyprus, and other Mediterranean destinations. 

MICE & Events

Planning and organizing Conferences and Incentives

As you embark on your adventure with Sharing Holidays, get ready to create memories that will last a lifetime. Allow us to unveil the enchanting treasures of Malta, where ancient history meets breathtaking landscapes and warm hospitality. We look forward to being your trusted partner in curating an extraordinary travel experience that is tailored to your dreams and desires. Contact us today to start planning your journey with Sharing Holidays. 
REGISTRATION DOCUMENTS / REFERENCES

Operator License No
 14/970
MTA License No
 TRA S51