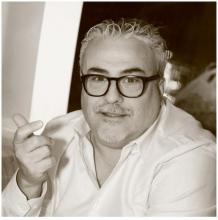 Sharing Holidays In/Outbound Tour Operator and Destination Management (DMC) Company was founded in 2016  to handle all travelling requirements.The promoter of Sharing Holidays Limited, Mr. Manuel Zarb, has vast experience in the tourism and transport industry. Manuel has also investments in other local companies, most notably one of the leading transport companies in Malta, Zarb Coaches Limited, whereby he is the sole shareholder and Managing Director with over 30 years' experience in the local transport industry.  Zarb Coaches Ltd forms also part of GPN (Global Passenger Network).
---
Mission & Vision:
Our primary objective is to help our clients to move around with the highest levels of safety and comfort, enjoy the beauty of Malta, see the attractions and to practise their hobbies. We help them to capture those pleasant and memorable moments they spend on the island from arrival to departure. We are able to prepare an Itinerary with all the required services and the most reasonable prices. All services are delivered to our clients in a professional and presentable manner so that all our clients are satisfied with our services. 
---
Why Sharing Holidays Ltd?
Our expertise team is very attentive and fixable to attain your requirement. 

Our long experience in the industry makes it easier and quicker to sort out things and put them into order according to your preferences. 

The standards we follow when handling any request can assure you that it is in good hands and make you expect only the best. 

Our flexibility and readiness to negotiate whatever makes our customers/partners and their clients satisfied. 

We offer high quality services with very reasonable competitive prices. 
---
Our Services:
Hotel Bookings all over the islands in any class/category

Sightseeing & Excursions to all Maltese cities and attractions 

Transportations from any point to any point in Malta and Gozo 

Special Interest Tours for groups & individuals 

Touring Itineraries/ Round Trips in Malta and Sicily

Planning and organizing Conferences and Events/MICE groups 

Leisure Holiday Packages in recreation Resorts/ Spa

We are always ready to provide you with the information and assistance required during your trips to Malta. We will be more than happy to welcome you here. 
REGISTRATION DOCUMENTS / REFERENCES
Operator License No
 14/970
MTA License No
 TRA S51